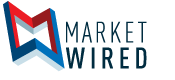 Vancouver Victorian Hotel Releases List of Fave Patio Spots
Vancouver Victorian Hotel shares six sunny patios that are easily accessible from downtown
/EINPresswire.com/ -- VANCOUVER, BC--(Marketwired - September 22, 2017) - The Victorian Hotel offers a unique boutique experience that draws tourists from around the world. As a centrally-located boutique hotel in Vancouver, they have recently published a new blog that's sure to appeal to the city's fun-seekers. Apart from the beautiful amenities offered by the hotel, the centralized location puts guests a stone's throw from some of Vancouver's greatest patio scenes. For more, go to: http://victorianhotel.ca/blog/
Whether it's brunch, a romantic tête-à-tête, or a late-night brouhaha with sports fans, Vancouver's got some of the coolest patios for the hot weather. Even better, most of these are walking distance from the Victorian Hotel.
The blog distinguishes six great spots that will appeal to everyone, from mainstreamers to microbrew devotes. These include Chill Winston, Chambar, Joe Fortes, Reflections, the Keg Steakhouse and Bar, and Lift Bar and Grill.
Here's one example, describing the Keg's optimal view, "There's nothing cookie cutter about the fabulous patio at The Keg's Yaletown location. As one of Vancouver's most sought-after open-air spaces, this patio is comfortably furnished and generously staffed to ensure guests have a great time while partaking in the classic steak and seafood dishes that have made The Keg a mainstay of the chain restaurant scene."
The blog concludes by urging hotel patrons to discover the world that exists outside their doorstep. Sure, it means leaving behind the soaker tubs, pillow top mattresses, and widescreen TVs, but who can resist when a world full of hidden treasures await discovery.
About the Company
Located at 514 Homer Street, the Victorian Hotel offers 47 newly renovated rooms, featuring 21st century comforts within a historic atmosphere. Constructed in 1898, the hotel offers uncomplicated and professional service for its patrons, who enjoy an authentic Victorian ambiance. For more information, log on to http://www.victorianhotel.ca.

Powered by